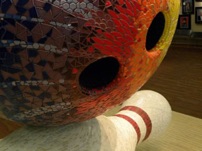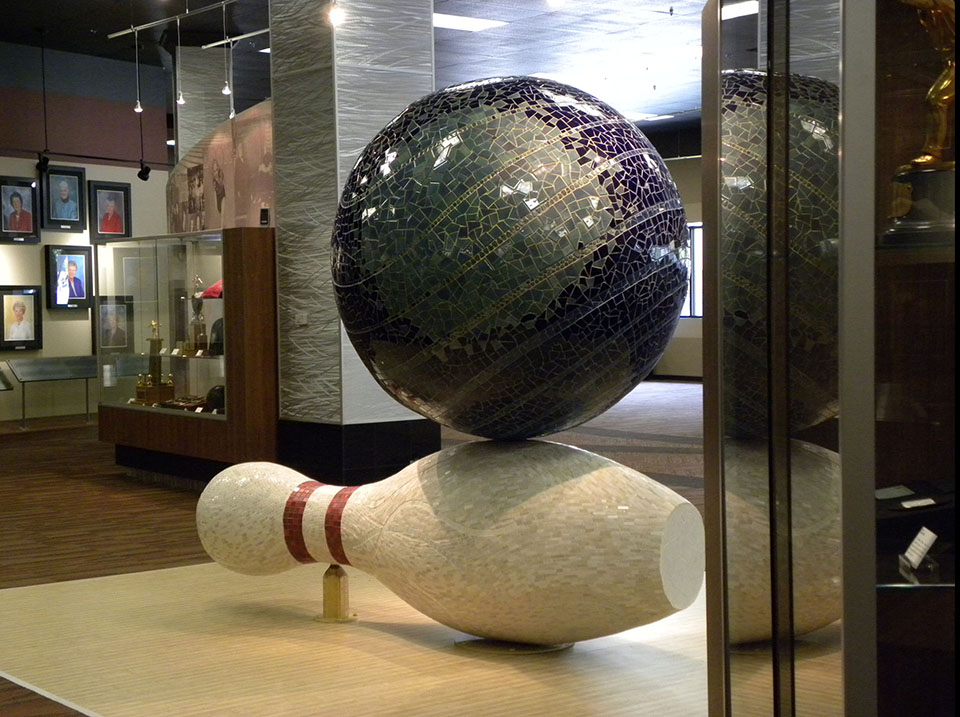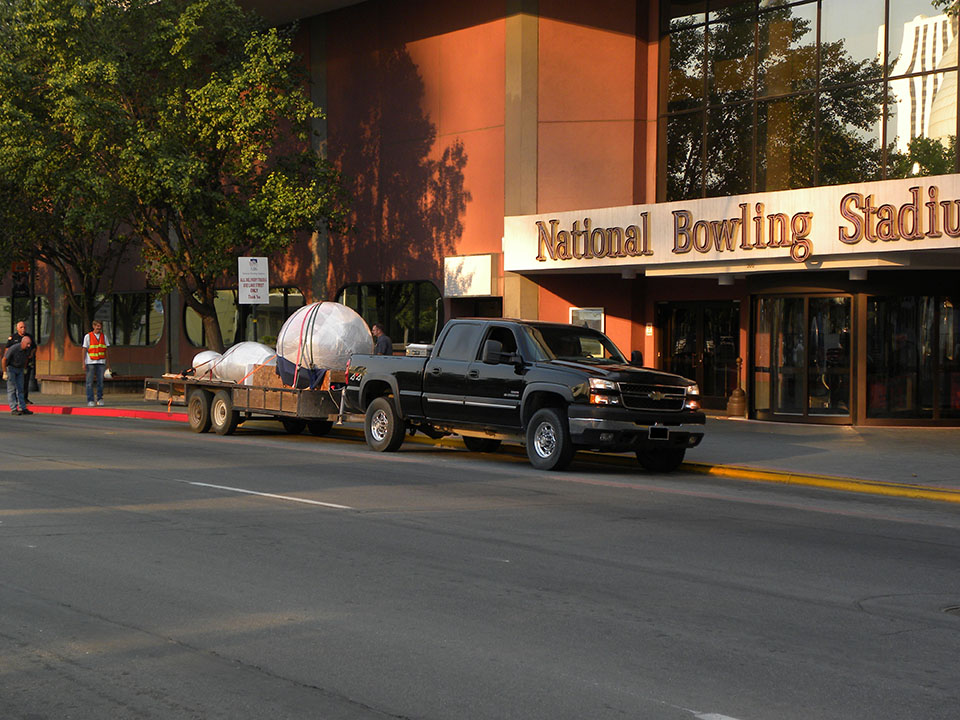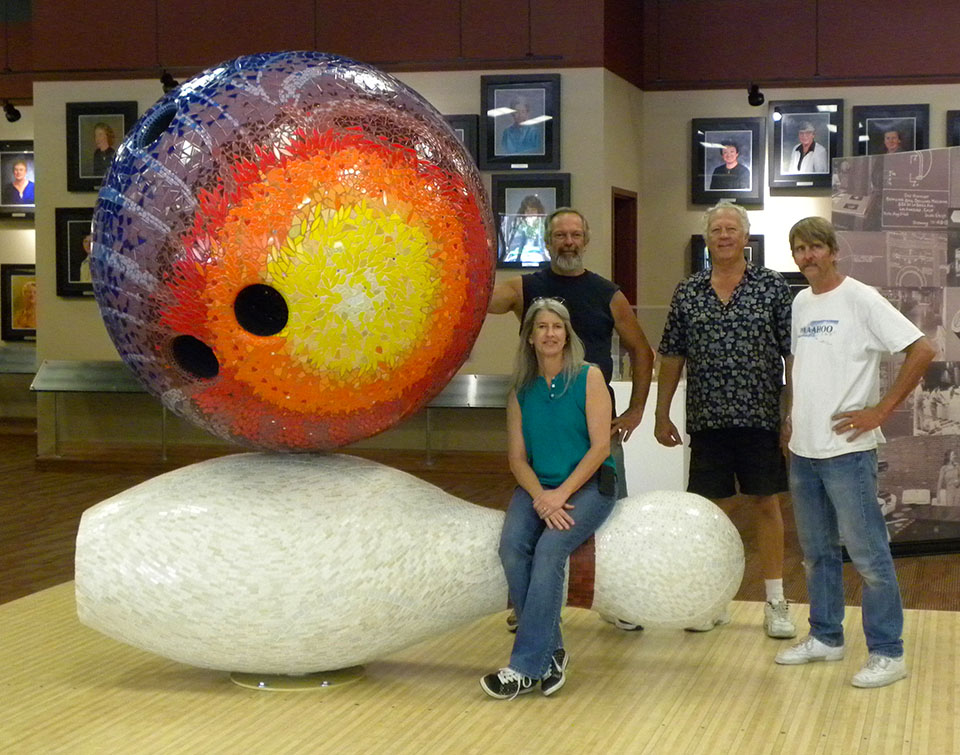 PIN SETTING
Reno National Bowling Stadium
Hall of Fame Museum
Reno, Nevada
An iconic, fun sculptural mosaic tile installation that beckons people to wander on over, take a look, take a photo and enjoy the surrounding exhibits. My oversized bowling ball, bowling pin and score keeping pencil stub form a curious tableau that is part bench, part photo opportunity and a visual invitation to come into the venue.
How big is it? The pin is 8' tall (laying down) and the ball is 5' in diameter.
My thanks to the City of Reno & WorthGroup for this opportunity and for their assistance with the installation.
Link to a time-lapse of some of the fabrication