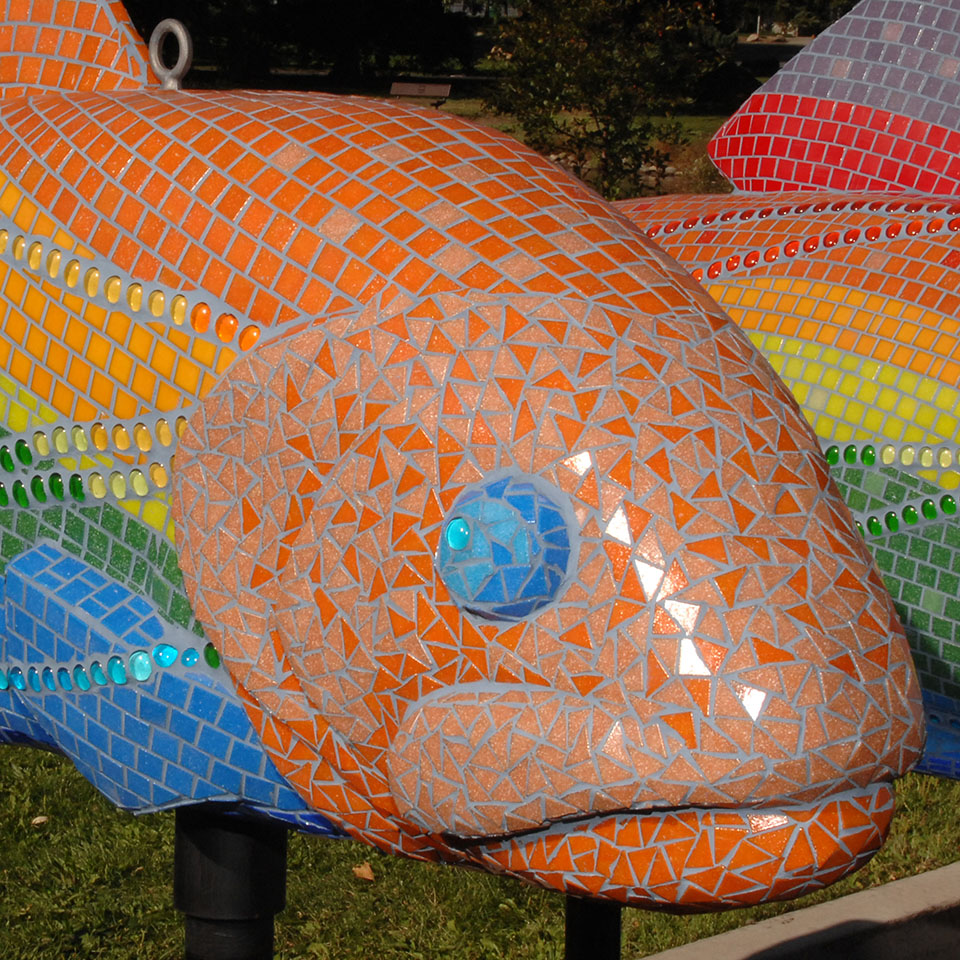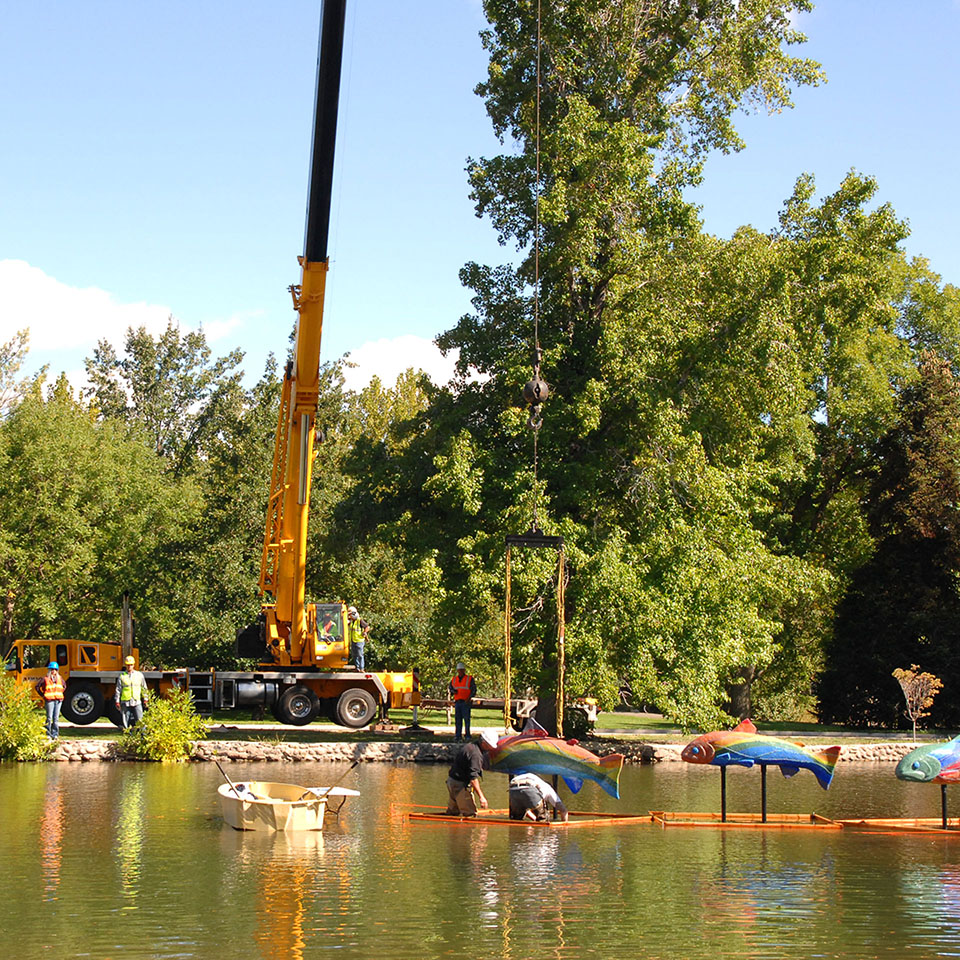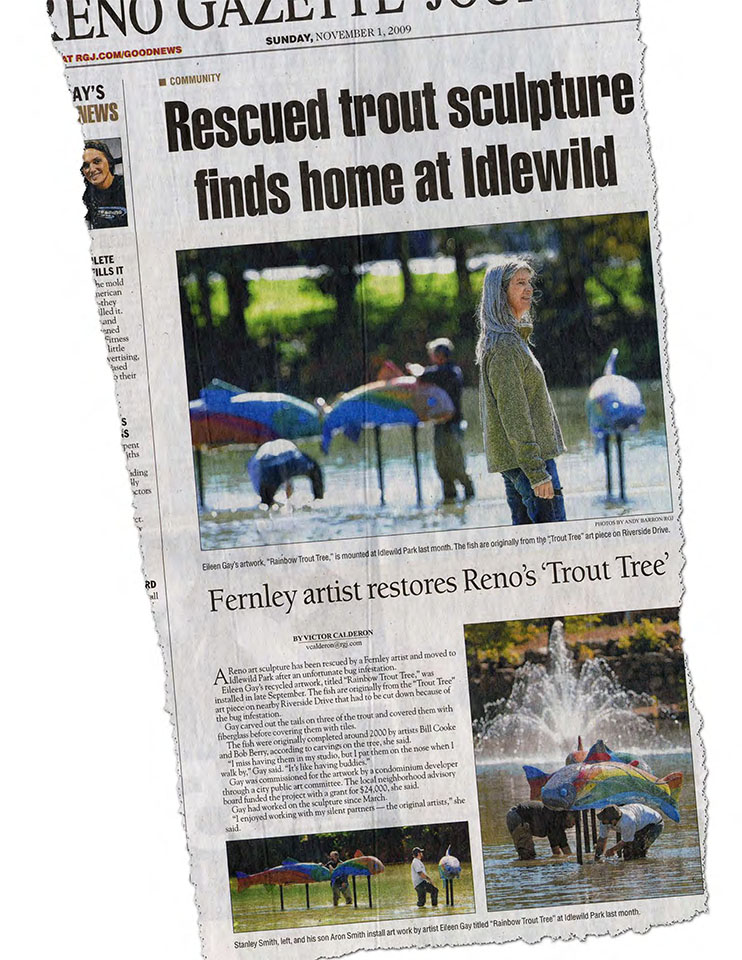 I
RAINBOW TROUT TREE
Idlewild Park Pond in Idlewild Park
Reno, Nevada
Concrete sculptures with tile mosaic to create three colorful fish swimming above the surface of the pond.
Many thanks to Capstone Partners, LLC developers of The Village at Idlewild, the Ward One Neighborhood Advisory Board and a City of Reno Public Art Challenge Grant for funding the project. Also many thanks for the in-kind support of many businesses who contributed to the successful Trout Tree Recycled Art Project (listed alphabetically):
BRAGG Crane Service
Ceramic Tile Center
Custom Kreation
Jensen Precast
McBride Machine Inc.
Ponderosa Wholesale
R.T. Donovan Company, Inc.
Tessera Glass
Titan Construction Supply, Inc.
WitsEnd Mosaic
City of Reno interview with artist Eileen Gay